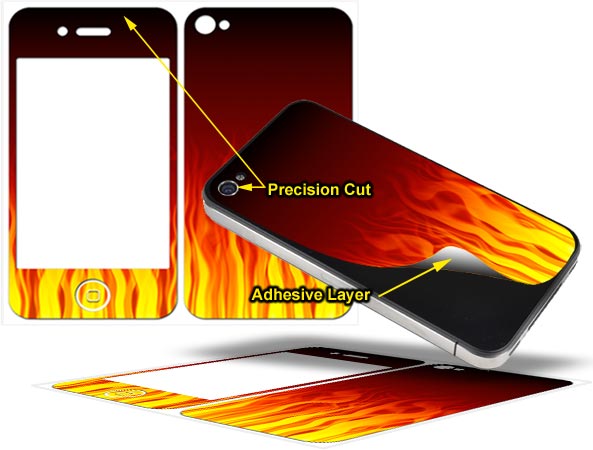 Strong, thin and flexible! WraptorSkinz skins are made by bonding two layers of commercial grade vinyl used in the automotive and sign industry.

The base vinyl with a special adhesive that is design to stick you your device firmly yet allow the skin to be removed in one piece without leaving sticky adhesive all over it.

The inks used to print the design are UV protected and will not fade for 3 years in direct sunlight.

After printing we coat the printed design with another layer of high gloss clear laminate vinyl to add thickness and strength which also protects the printed design and adds additional scratch protection for your device.